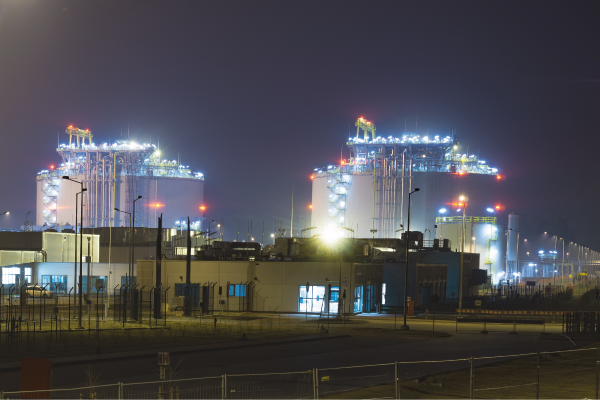 CRYODECK was founded in 2004. We design and manufacture advenced cryogenic suspended decks.
CRYODECK is a quality oriented company and is ISO 9001:2000 certified.
Head Office and Manufacturing is based ın Kocaeli/TURKEY. The owners have over 20 years experience in the Cryogenic Storage industry worldwide. We encourage applications from agents/reps wishing to promote our busıness world wıde.
CRYODECK (CRYOGENIC SUSPENDED DECK ) FOR LNG STORAGE TANKS
A metal deck to support a thick layer of insulation at the very top of the internal of LNG tank.
It has derived its name as it is suspended from the Roof Rafter supported from vertical hangers.
Its primary function is to take load of insulation and provide necessary access of tank pumps, nozzles etc.
The aluminium suspended deck of large liquefied natural gas (LNG) storage tank is used for hanging the upper glass wool insulation material. In the suspended deck design, it needed considered gravity of aluminium suspended deck and insulation material, cryogenic shrinkage stress under the combined effects of the force structure, so suspended deck design is one of the difficulties in tank design.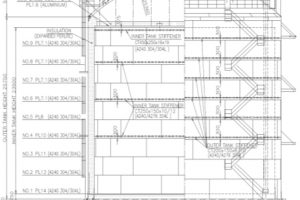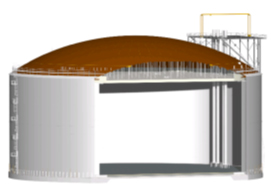 SINGLE SKIN Extrusion is our raw material. By working together with our customers during the design phase..
DOUBLE SKIN Cryogenic Suspended Deck Technologies offer a wide range of standard aluminium profiles and sheet…
INSULATIONS Our expertise and knowledge of working with aluminium allows us to suggest the best usage..
MACHINING & FABRICATION Cryodeck is the only TURKEY aluminium stockholder with in-house CNC machining and fabrication facilities..